Puffco Pro 2 Coil
This coil based atomizer features a large capacity tapered bowl which eliminates waste and assists with cleaning.
A special ceramic blend is utilized to enhance vapor production.

No Glues, No Plastics, No Fibers
Warning **ONLY FOR USE WITH PUFFCO PRO 2 BATTERY** Do Not Use With Any Other Battery.
High Efficiency Bowl Design
The Puffco Pro2 houses a large capacity ceramic coil chamber free of plastics, glues, and fibers. This coil based system utilizes a special ceramic blend to enable enhanced vapor production. The tapered bowl design ensures minimal waste and easy cleaning.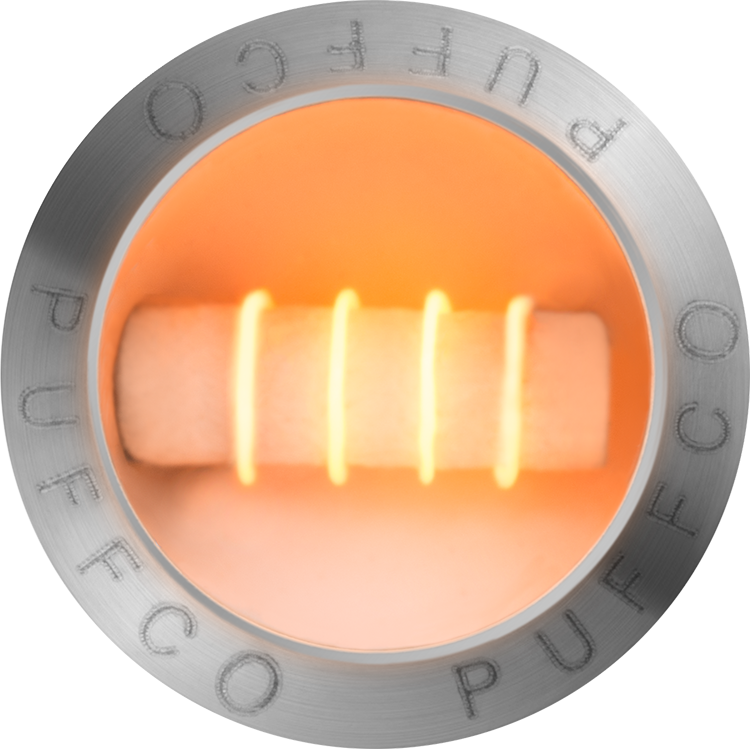 Puffco Pro 2 Coil Features:
New Pro2 High Efficiency Bowl Design

Easy To Load

New Special Ceramic Blend Enables Massive Cloud Production

New Tapered Bowl Design Ensures Minimal Waste and Easy Cleaning
Puffco Pro 2 Coil Includes:
Look For The Authorized Logo!
Always look for the Authorized Logo to ensure you are buying a Genuine Puffco Pro 2 Coil. Don't take chances with your health, only buy from an Authorized Distributor to ensure you are getting a Genuine Authentic product. The advantage of buying from an authorized distributor is you will always get the newest version of the Puffco Pro 2 Coil. You will also be fully covered by any manufactures warranty and you will receive the best service possible.
Disclaimer: PlanetVape is not responsible for any damage or personal injury caused by or from using our products. Glass is breakable and sharp, please use accordingly.