Volcano Digit Easy Valve
The unique patented Volcano System Technology conveys your vapor into a balloon through a valve. Through the innovative valve technology the generated vapors will be completely collected in the balloon which can then be separated from the device. The vapors can then be enjoyed independently from the vaporization process both comfortably and safely.
In order to achieve the great results the Volcano does, it uses a built in air pump to guarantee a constant air flow, a heat accumulator to grant a precise air temperature and finally the unique valve technology to ensure a simple, reliable and convenient application. These technical features are only offered by the Volcano. The accurate air temperature control of the Volcano sets new standards for vaporizers in precision and reliability.

NEW ** We Include The New Easy Valve Starter Set. On the new EASY VALVE Balloon with Adapter new balloons can be pulled over like on the SOLID VALVE before. This New Easy Valve Starter Set Replaces The Discontinued Solid Valve**
Volcano Digit - Digital Vaporizer
The advantage of the Volcano Digit lies in its large digital LED display, which immediately and precisely informs you of the operating status. The Volcano Digit communicates better with the user and its electronic control system works even more precisely than the bi-metallic regulator on the Volcano Classic.
Tested and certified product safety and quality

Precise electronic control

Extra large, digital LED display with set and actual temperatures

Vaporization temperature can be set between 104°F and 446°F (40°C and 230°C)

Temperature accuracy ± 2,7°F (1,5°C)

Display changeover between °Celsius and °Fahrenheit

Three year manufacturer warranty

Automatic switch off

110V AC Adapter

Unit Weight: 2.6 lb / 1.2 kg

Unit Dimensions: 7"H * 8"L * 8"W
Volcano Vaporizers come with a shapely, brushed metal cone. Care was taken to use flavorless materials that are food safe. Both the high-performance heating cartridge and the strong air pump can withstand the toughest stresses and strains.
An independent temperature fuse, air filter and silencer are naturally included in our Volcano Vaporizers.

The Volcano Includes FAST Flat Rate Expedited Shipping with Insurance and Tracking in Canada and USA only 19.97
The EASY VALVE is characterized by very easy handling and minimal maintenance work. Designed to accommodate users who would rather not clean the valve and mouthpiece or attach a new balloon. Once the Easy Valve can no longer be used, you simply replace the old with a new one or with the new EASY VALVE balloon with adapter you can just attach a new bag like the discontinued Solid Valve. The filling chamber is cleaned and re-used.
On both bag kits, the regular and XL balloon allow you to keep an excellent visual check on the build up of vapor. All the parts that direct the air and vapor on the Easy Valve are flavorless and food safe.
Maintenance-free valve balloon

Light and robust

Easy to use

Valve and balloon always attached ready to use

Optimized filling chamber design

Low-priced valve balloon including mouthpiece enables personal use

Full Kit Includes:
(1) x Volcano Digit Vaporizer

(1) x EASY VALVE filling chamber

(5) x Pre Made Bags with valves and mouthpieces

(6) x Normal screens

(1) x Liquid Pad for vaporizing liquids

(1) x Storz & Bickel Grinder

(1) x Cleaning Brush

(1) x Air Filter Set

(1) x Users Guide
Look For The Authorized Logo!
Always look for the Authorized Logo to ensure you are buying a Genuine Volcano. Don't take chances with your health, the advantage of buying from an authorized distributor is you will always get an Authentic, Genuine complete kit with the newest version of the Volcano Vaporizer. You will also be fully covered by the manufactures 3 Year Warranty and you will receive the best service possible.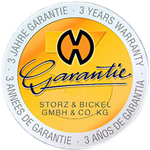 Disclaimer: PlanetVape is not responsible for any damage or personal injury caused by or from using our products. Glass is breakable and sharp, please use accordingly.