Mighty 12 Volt Car Charger
MIGHTY Authentic Parts.
MIGHTY 12 Volt Car Charger for charging the batteries.
Mighty Car Charger Includes:
(1) x 12 Volt Car Charger for the Mighty Vaporizer
Look For The Authorized Logo!
Always look for the Authorized Logo to ensure you are buying Genuine Mighty Vaporizer Parts and Accessories. Don't take chances with your health, the advantage of buying from an authorized distributor is you will always get Authentic, Genuine Parts and Accessories. You will also be fully covered by any manufactures Warranty and you will receive the best service possible.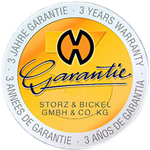 Disclaimer: PlanetVape is not responsible for any damage or personal injury caused by or from using our products. Glass is breakable and sharp, please use accordingly.